Fascia Repairs Dublin
We provide a high quality fascia repair service throughout Dublin with options for fixing fascia on your house or replacing them. We offer a wide range of colour and design choices. Free estimates
GET A FREE ESTIMATE >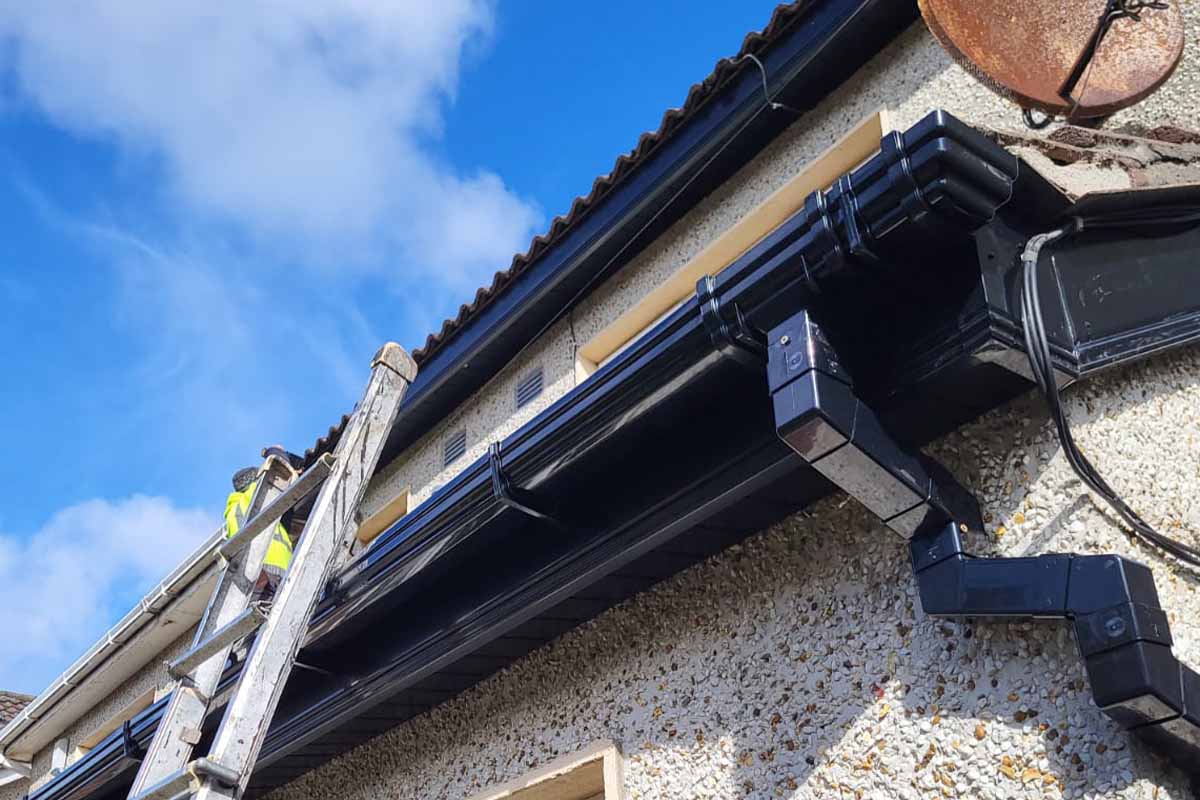 100%
SATISFACTION
GUARANTEED
Fascia Board Repairs Dublin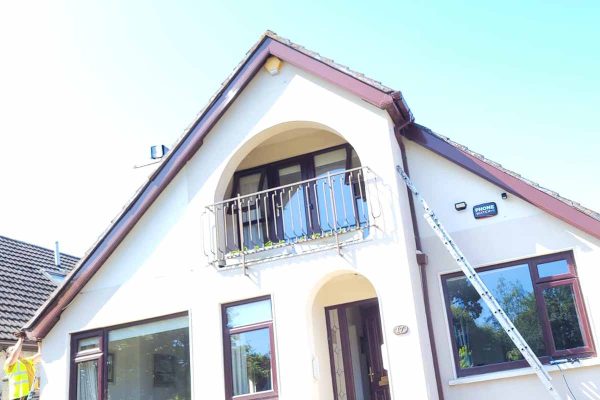 Do you need fascia repair or installation services in Dublin? Look no further than our team of experienced soffit specialists. We specialise in all types of fascia work, from repairs to full installations. Our team is equipped to handle any fascia issue you may be facing.
Fascia boards are crucial in protecting your roof and property from water damage. They are typically located at the roof's edge, and their main function is to support the bottom row of tiles or slates and hold the guttering system. Over time, fascia boards can become damaged or worn, leading to water damage and other issues.
Our company offers a range of fascia services to meet your needs. Some of the services we offer include:
Fascia Repairs: Our team can provide reliable repair solutions if your fascia boards are damaged. We can fix any issues with your fascia boards and ensure they function properly.
Fascia Replacement: Our team can provide full fascia replacement services if your fascia boards are beyond repair. We offer a range of fascia materials, including uPVC, timber, and composite.
Fascia Installation: Our team can provide reliable installation services if you're building a new property or need to install fascia boards on an existing property. We can help you select the right type of fascia boards for your property and ensure they are installed properly.
Roof Care uses only the highest quality materials and equipment to ensure that your fascia work is done right the first time. We also offer competitive pricing and a satisfaction guarantee on our work.
Fascia repairs and installation work is a meticulous process that requires skilled professionals. Our team has years of experience and can ensure that your fascia work is done correctly and efficiently. We start by inspecting the current state of your fascia boards and determining whether they require repair or replacement. We then remove and replace the old fascia boards with new ones, ensuring they are properly installed and sealed.
Whether you need fascia repairs, replacement fascias, or fascia installation services, our team of experienced professionals can help. We understand the importance of maintaining a safe and functional fascia system and are committed to providing our customers with the best possible service.
Along with our fascia options, we offer guttering repairs in Dublin and soffit repairs in Dublin.
So if you need fascia repair or installation services in Dublin, look no further than our team at Roof Care. Contact us on 01 687 5099 to schedule an appointment and get your fascia system back in top condition.