New Roofs Dublin
Get a free estimate for the installation of a new roof in Dublin. We offer options on slate tiled roofs, terracotta tiling, composite and standard roof tile installations.
GET A FREE ESTIMATE >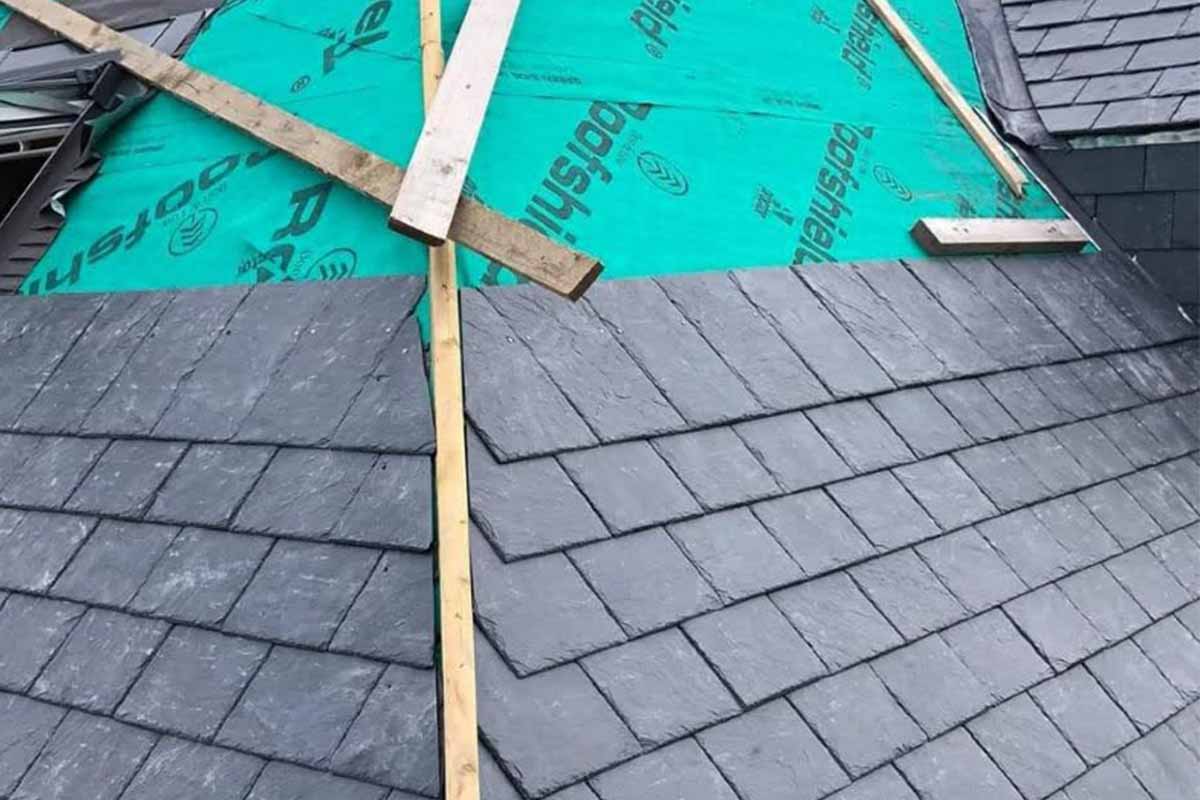 100%
SATISFACTION
GUARANTEED
Roof Replacement Services Dublin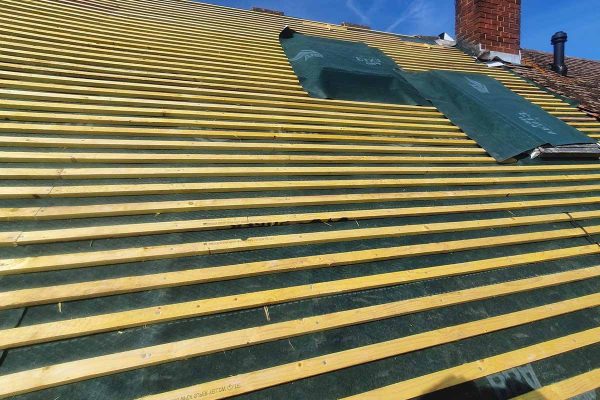 Our roof replacement and re-roofing services cover Dublin and neighbouring areas and are customised to suit your needs. Our expert roofers have over 30 years of experience installing slate and tiled roofs including standard pitch roofs, completely customised and fitted to suit our customers.
New Roofs
If you are involved in a new build project, you can rely on Roof Care to handle your new roof. We have the tools, materials, and roofing expertise to help. From flat roofs to pitched, we use only the finest roofing materials to fit a new roof that lasts.
Flat Roofs
Flat roofs are a popular alternative to pitched roofs for their simplicity and versatility. At Roof Care, we install flat roofs to the highest standard, ensuring that they require little maintenance and provide long-lasting protection for your property.
Our team of experts uses the best materials and techniques to install flat roofs that work as green roofs, terraces, private verandas, and more. Whether you need a flat roof for your home or commercial property, you can rely on us to deliver the perfect solution that meets your specific needs.
You can learn more about our flat roofing services in Dublin here.
Pitched Roofs
If you prefer the traditional look of pitched roofs, our team has got you covered. Pitched roofs are the most common roofing design in the UK, and we can install them at various heights and angles to match your design preferences.
Our experienced roofers erect solid timber frames to support the roof's weight and overlay them with waterproofing sheets. We then lay battens over the sheets, onto which we attach the tiles or slates of your choice. With our meticulous attention to detail and high-quality materials, we can install a pitched roof that adds beauty and value to your property.
Replacement Roofs
Is your existing roof showing signs of wear and tear? Our team can carefully remove your old roof, ensuring that the cavity is adequately covered and all materials are reused, repurposed, or recycled where possible.
We use only the finest materials and techniques when re-roofing which provides maximum protection and adds aesthetic appeal to your house in Dublin. With Roof Care, you can trust that your replacement roof is in the best hands.
If you want to re-roof your home in Dublin, look no further than Roof Care, guaranteed top-quality workmanship at an unbeatable price.