Gutter Repairs Dublin
Get The Best Gutter Repairs Dublin Service Today; Five Star Rating ★★★★★ , Call: 01 687 5099 - Trusted & Reliable Guttering Specialists. Free Quotations....
GET A FREE ESTIMATE >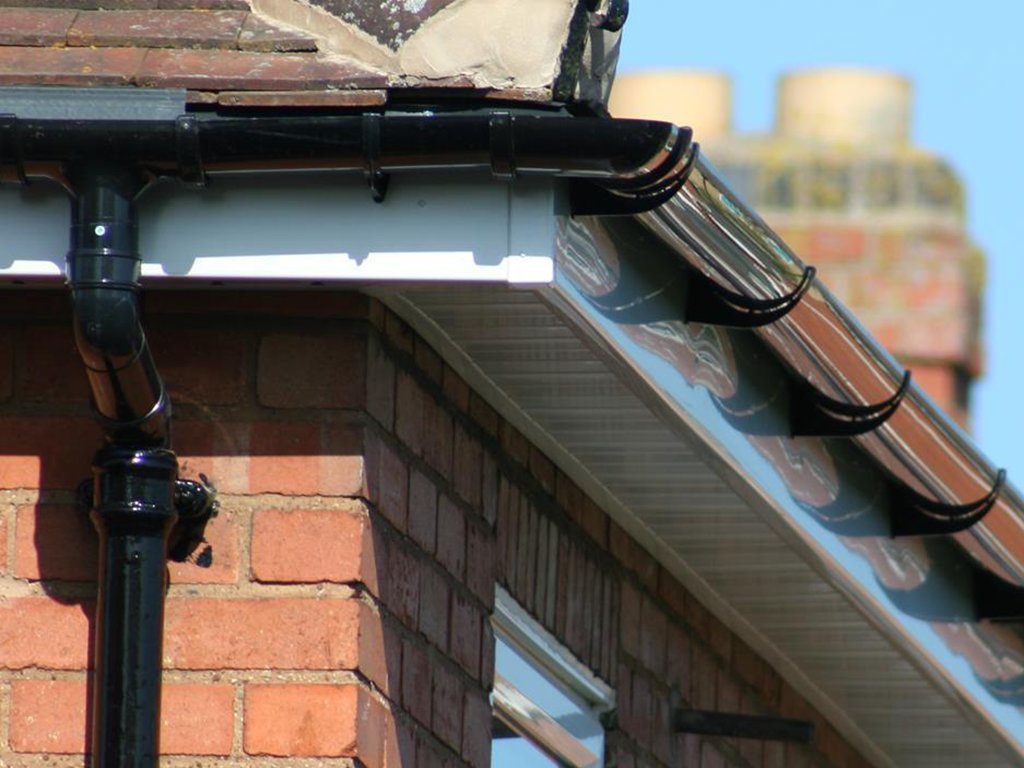 100%
SATISFACTION
GUARANTEED
Looking for Gutter Repairs Dublin? We Are Specialists At Gutter Repairs in Dublin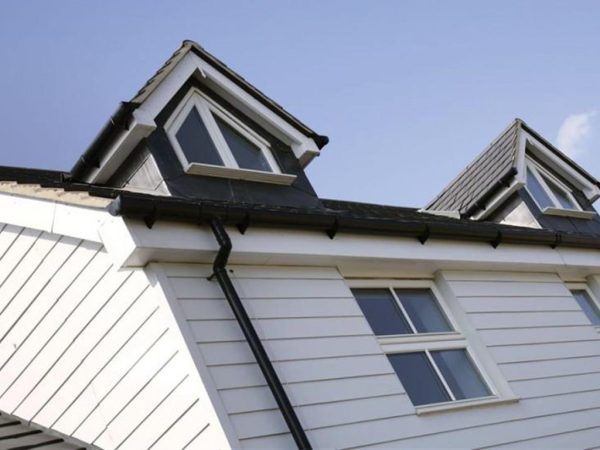 If you are looking for Gutter Repairs in Dublin and need a qualified,  experienced company. 5 Star Rated ★★★★★ Gutter Repair Specialists! Well, you have made the right choice choosing Dublin Roofcare, over 30 years of experience as a gutter repair company. We can help fix your guttering in County Dublin.
Affordable Gutter Repairs Dublin, Low Cost Service
We provide a low cost gutter repair service throughout County Dublin on uPVC, iron gutters and aluminium guttering.
The protection that guttering, fascia and soffits provide on your roofline are very important to a building and as such they should be kept in the best condition possible as they can have a damaging effect on not only the appearance of a building but also the structural integrity of it. Our team can repair a wide range of gutter types.
Call us between 9am and 6pm, Monday to Saturday.
We repair, supply and fit a wide range of guttering in Dublin, including seamless aluminium gutters, cast aluminium gutters, uPVC gutters, and cast iron gutters. Affordable price on our guttering, soffit and fascia services with package deals available.
We carry out an affordable service, including seamless guttering, uPVC rain gutters, dripping downpipes, leaking gutters and more. Call today to get a guttering service in Dublin that beats any competition.
uPVC fascia in white, black and brown, wood grain finish in a golden oak, aluminium soffit in a range of colours( both vented and plain ) uPVC soffit which is vented during installation.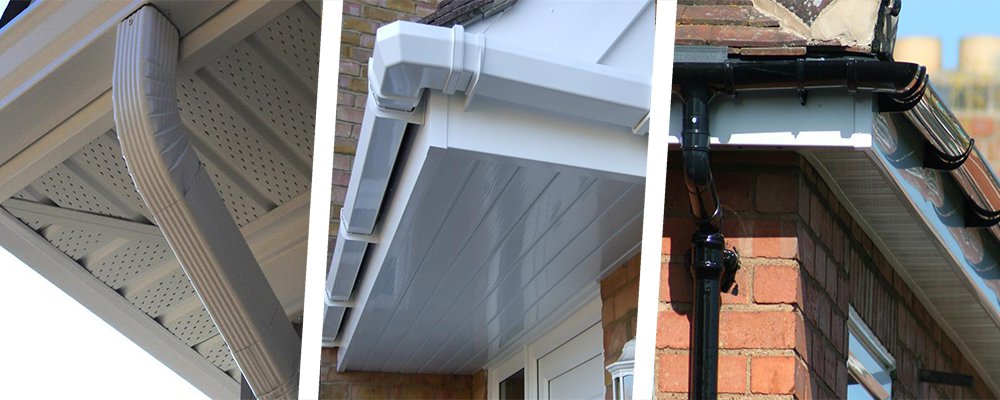 REPAIRING YOUR GUTTERING IS IMPORTANT
Guttering plays a huge role in directing and clearing rainfall on your building. It has to be fitted correctly and tightly in order to guarantee a lasting effect. Guttering can over time become strained and damaged.
Especially if its been originally fitted incorrectly or badly aligned. Badly set levels of guttering can cause moss filled guttering which in turn leads to a blocked up and ineffective guttering system.
If the guttering cannot drain rainwater correctly, you will soon see it running down your doors, windows and walls, and possibly leading to damage to the roofing and interior of your home, too.
We offer a full renovation service on existing guttering and only implement the highest quality guttering standards when installing guttering. All our work comes fully guaranteed for up to 12 years.
We work with all types of guttering types including Ogee gutters, deepflow gutters and more.
Replacing your gutters in Ireland does not have to mean a large expenditure, with prices for replacing gutters starting at just €100 for individual sections to completely swapping out your gutters along with your fascia and soffits, which comes in package deals.
Honestly, it is hard to be precise without a site visit, but we do our best to charge a fair price, and we have found ourselves on multiple occasions to be providing the lowest costs throughout Dublin.
We offer our services to domestic and commercial customers in the North and South Dublin areas. If you would like an expert and reliable service at affordable prices, contact our team today. We are always happy to help.