Ridge Tile Roofs Dublin
We repair all types of ridge tiles including standard concrete ridge tiling to manufactured imitation ridges, slate ridges and original slate ridge tiles in Dublin
GET A FREE ESTIMATE >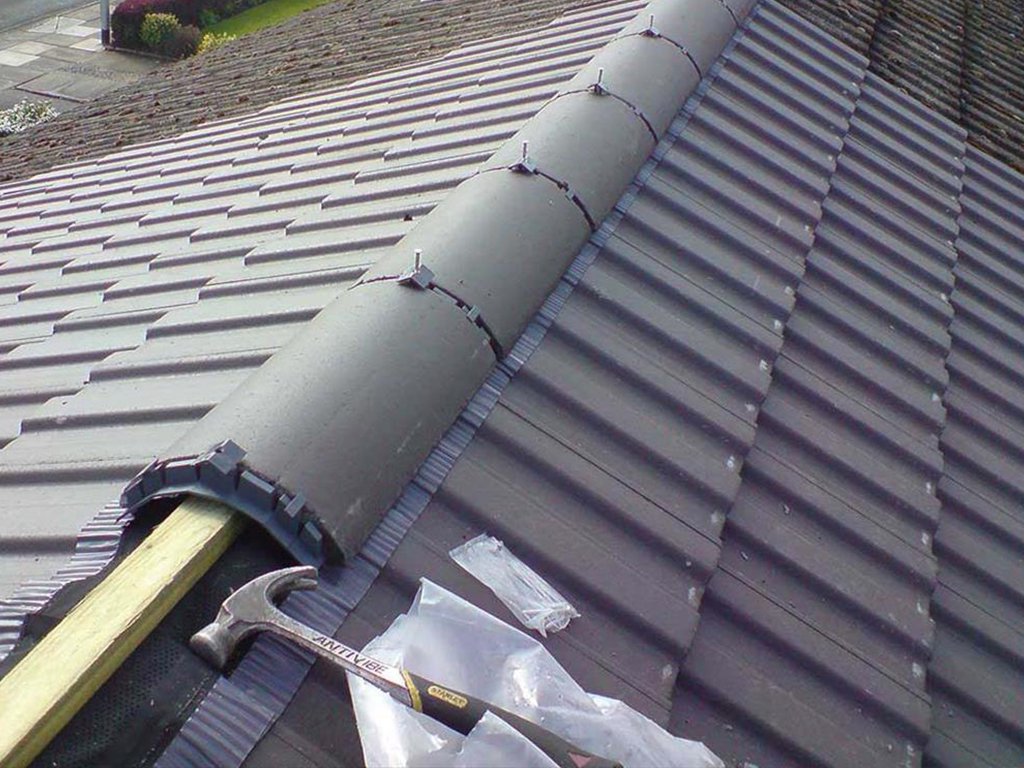 100%
SATISFACTION
GUARANTEED
Ridge Tile Repair and Replacements Dublin
All our ridge tile repairs in Dublin and installation work is done to the highest standards. We provide a fast, efficient, professional service that always delivers quality repair or replacement of ridge tiles.
Our team are trained to work professionally and efficiently, with years of experience in replacing ridge tiles, fixing damaged ridge tiles and re-seating roof ridge tiles.
During storms and windy weather, ridge tiles can often become dislodged, exposing the bedding. Rain will enter any small crack, and if subjected to a frost, the water will expand, causing more cracking and the eventual crumbling of the mortar.
We repair all types of ridge tiles, including standard concrete ridge tiling to manufactured imitation ridges, slate ridges and original slate ridge tile repairing. All work comes with a long-term guarantee. Insured and certified to carry out roof and ridge tile installations and repairs.
We handle everything from loose ridge tiles to ridge tile repairs, re-tacking or re-seating loose concrete ridge tiles. If you have lost a ridge tile or it's broken beyond repair, we will endeavour to replace it with a close match to ensure it does not stand out. We also offer the option of painting or sealing your roof to restore its colour or give it a brand-new colour.
For other types of work on your roofline, you can visit our roofing services in Dublin or our roofing repair services.
To get help repairing, repointing or replacing your ridge tiles in Dublin, call our team on 01 687 5099 for a free estimate.